FREQUENTLY ASKED QUESTIONS
Do you have gift vouchers?
Yes we certainly do, we have $10, $20 and $50 Fasta Pasta gift vouchers available for purchase from any Fasta Pasta restaurant or via telephone on 1300 172 782 .
Tell me about Fasta Pasta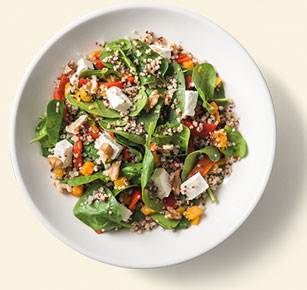 At Fasta Pasta, we're fanatical about fresh pasta – and have been since 1982. In all those years, we've only ever used the finest quality 100% Australian durum wheat semolina, which gives our pasta its distinctive soft texture and tenderness. This allows our pasta to absorb the full flavour of our delicious sauces – something that dried pasta can't quite provide.
From our small humble beginning in Adelaide, our goal is to become an internationally recognized, leading Italian restaurant franchise through the delivery of fresh, tasty family meals at affordable prices in a friendly and relaxed environment.
Franchise Enquiries:
How can I become the next Franchisee?
If you're passionate, hardworking, have a love of pasta, and would like to be a part of the Fasta Pasta success story, get in touch. Click here to download our Franchise Booklet and start the franchise process.
Can I work for Fasta Pasta?
Fasta Pasta is always on the lookout for fresh talent. Our value, commitment to customer service and expertise in producing fresh pasta, sets us apart from the rest. There's never been a better time to advance your career with Fasta Pasta so if you're interested in joining us, we'd love to hear from you.
For employment opportunities, please contact your local Fasta Pasta restaurant.
Current Opportunities:
Fasta Pasta Mawson Lakes are looking for a Cook/Chef. If you're interested in joining our KITCHEN TEAM please email mawsonlakes@fastapasta.com.au
Do you do takeaway?
Do you support community events?
We love getting involved in community events. Recently, we've partnered up with Variety – the children's charity SA and St Vincent de Paul Society's Fred's Van.
I have allergies – do you have options for me?
We offer a range of vegetarian and gluten free* options. For other dietary requirements contact your local restaurant or visit our nutritional information page.
*Our gluten free dishes have 'no added' gluten. Please keep in mind these items are prepared in a kitchen that handles many other products containing gluten. Whilst care is taken in preparation, we cannot guarantee that cross contamination with foods containing gluten will not occur.
What payment methods do you accept?
Most restaurants accept Visa, Mastercard and cash.
When will you open a restaurant near me?
We're always on the lookout for new locations! Be sure to follow us on Facebook for the latest updates.