Franchising
Fasta Pasta's mission is to become the leading best value local Italian restaurant chain in Australia. This will be achieved by delivering fresh, popular, tasty, meals to all customers. In addition to providing great food we strive to deliver outstanding customer service all times.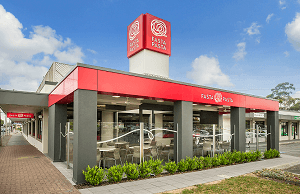 With 20 Fasta Pasta restaurants Australia-wide there are many opportunities for growth particularly in South Australia and the regional areas of Victoria, New South Wales, Queensland.
If you're passionate, hardworking, have a love of food and would like to be a part of the Fasta Pasta success story, please contact us for more information by sending an e-mail to franchise@fastapasta.com.au or click here to download our Franchise Booklet.
EXISTING OPPORTUNITIES
Available established franchise locations:
MILDURA (VIC)
Please email Michael Sarrou for further information mildura@fastapasta.com.au
NEW LOCATION OPPORTUNITIES
We are currently looking for new franchisees for the following proposed new locations:
South Australia
Aldinga
Colonel Light Gardens
Mawson Lakes
Whyalla
Queensland
Harbour Town
Rockhampton
---
TESTIMONIALS

"I've been involved with three Fasta Pasta restaurants and one of the most striking aspects of this business is how much our customers seem to love the Fasta Pasta concept. The service is quick and our customers enjoy the fact that it is child friendly. The company is great to work with and is always evolving. I can't see myself working anywhere else."
Val La Vista, Fasta Pasta – Cairns, QLD.

"Being a part of the Fasta Pasta family is so rewarding as they are constantly growing by offering our guests the best value fresh traditional and modern pasta, pizza, steak, chicken and salad meals available. Tremendous support from our operations, marketing and administration teams at head office, makes me proud to be the face of Fasta Pasta in Aspley."
Joe Calvaresi, Fasta Pasta – Aspley, QLD.
---